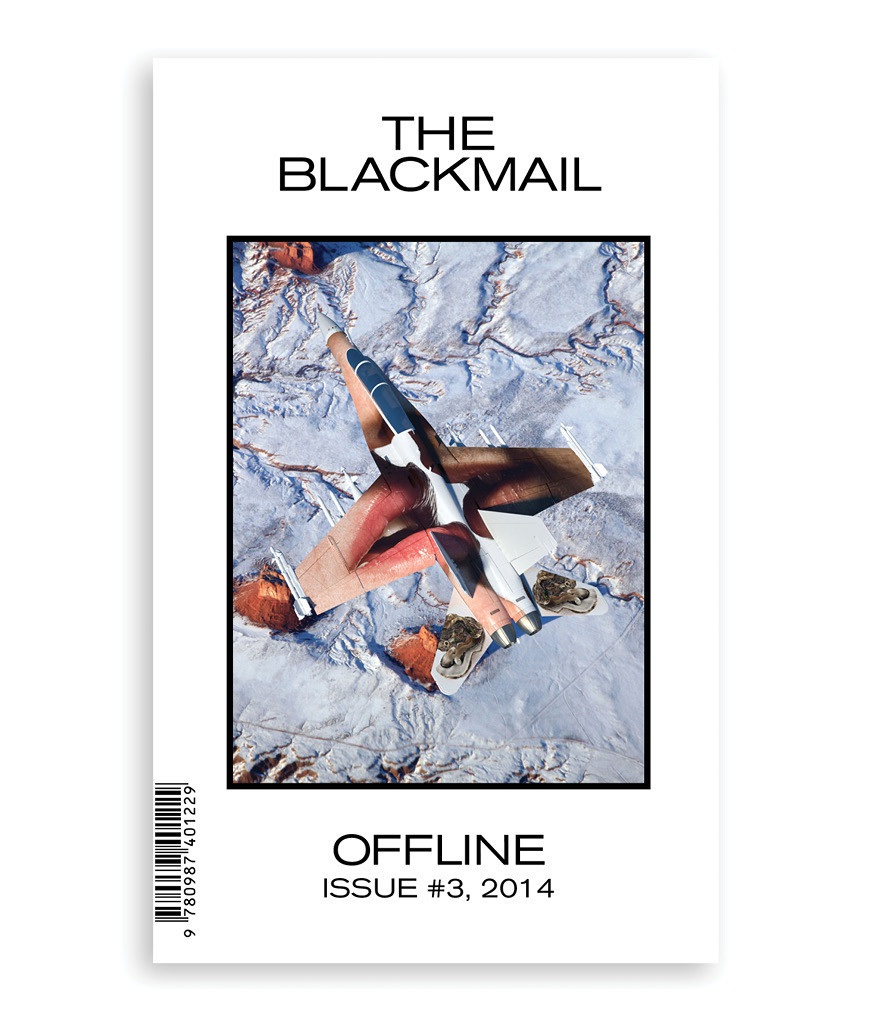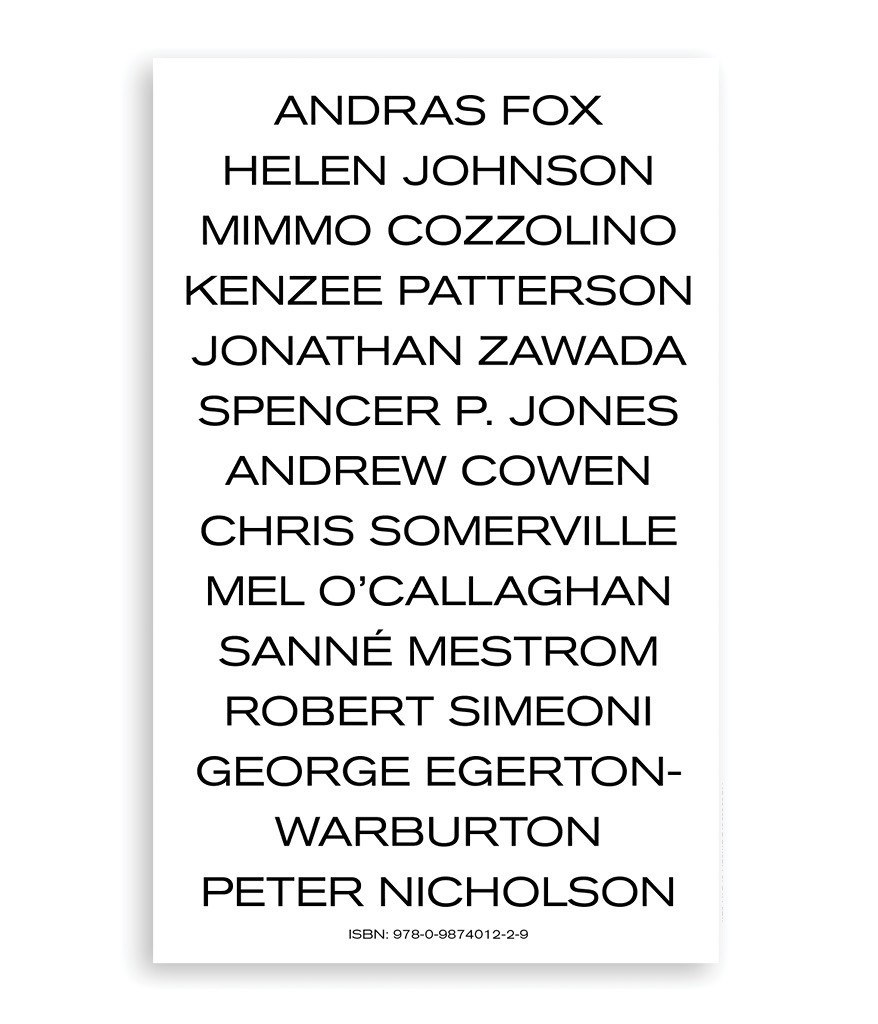 Offline #3 - Jonathan Zawada
Reaching its third year post-digital, The Blackmail is proud to present OFFLINE #3. The pocket-sized book features contributions from Australia's most influential creatives across art, music, architecture and design. This edition comes with two different covers: archival Australiana from the mind of iconic designer Mimmo Cozzolino and Skin (Kiss), a new work from Australian born, Los Angeles-based artist and design powerhouse Jonathan Zawada.
Inside, and in his own words, Mimmo Cozzolino talks through a treasure trove of archival materials, documenting his work and that of his influential studio, All Australian Graffiti. Caitlin Talijancich sits down with Jonathan Zawada, whose art, like his adopted hometown, blurs the lines between real and virtual. Curator Melissa Loughnan speaks with painter Helen Johnson on how "truth" cannot be imposed and on the current state of her medium. Collider's Andrew van der Westhuyzen chats with artist Mel O'Callaghan about her fantastical installations, and Amelia Stein engages with George Egerton-Warburton in a months-long email thread about his single-take video work and heralded solo show at PICA.
Emlyn Olaver profiles architect Robert Simeoni with portraits by Ben Clement. Ellen Spooner interviews political cartoonist Peter Nicholson. Emma Ramsay chats with producer, DJ and radio personality Andras Fox and Martin Frawley visits Spencer P. Jones to talk cartoons and a bygone Melbourne music world. Author Chris Somerville evokes a world that may feel all too real for some in his short story "Huckstepp". Meanwhile, Jack Jeweller delivers a perverse and funny fictional ode to the work of artist Kenzee Patterson.
Photographer Sean Fennessy captures Sanné Mestrom's monumental and authoritative trio of sculptures, Weeping Women. And in the centre spread, Andrew Cowen delivers a quietly unnerving landscape series, shot in Botany Bay and presented here in full colour.
Shipping:
- Free shipping worldwide
AUD$15.00